Thu, 27 Aug 2020
Despite PacBun being a fairly small and simple game, I'm using it as a dry-run for implementing something more advanced in the (near?) future. That means I'm heavily straying into the dangerous territory of over-engineering.
For example, I've been working over the last week to make the game less hard-coded and a lot more data-driven. The aim is to allow most of the game to be put together with content defined in data files read by the game and leave the "kernel" of it as a much more generic framework or, dare I say, "engine" (perhaps "motor" might be a more accurate term).
There's big reasons to do this (I hope):
it allows me to create the game without rebuilding (or even restarting) the main part of the program
content creation is defining rather than coding - should be simpler
it forces modularisation so that changing one bit of the game is much less likely to break another part
it means the "motor" should be more flexible
it opens the possibility of others being able to add content to my game(s) - i.e. mods. I'll essentially be modding my own game and it's in my interest to make that experience as easy as possible
I've obviously had to provide a bunch of test or placeholder content to work with the framework and it's very rough just now. You could say that I'm deep down a rabbit hole right now...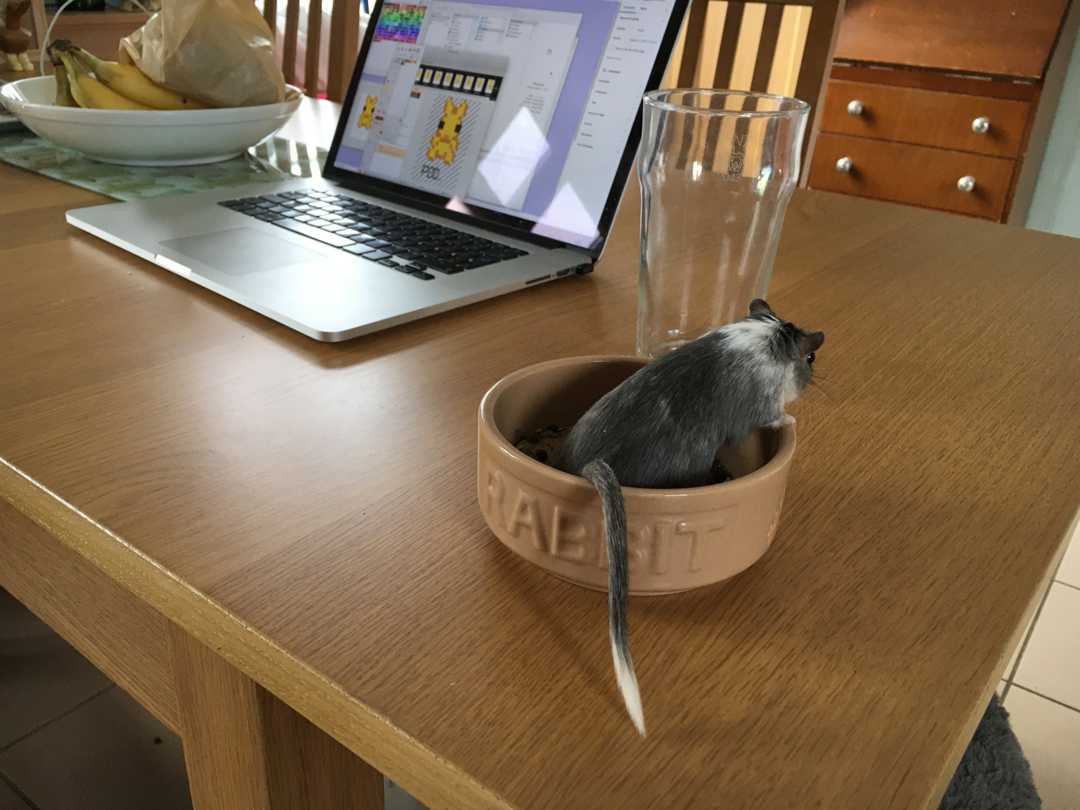 Pac-Bun has a lot of placeholders right now. A bit like this gerbil masquerading as a rabbit.